Jackal Fencing is owned by a Bendigo based Family who proudly employs local men and women to manufacture and service you with our superior fences.
We are committed to using quality Australian raw materials wherever possible so that we can guarantee the quality of your finished product.
Why you should invest in a quality Australian manufactured fence;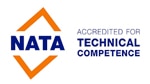 ✔️ Australian manufactured fencing materials must meet strict quality standards. Our quality Australian made products have been proven to out-perform and outlast mass produced imported products significantly – making them cheaper in the long run! Our panels and gates have been approved by NATA and salt spray tested for corrosion resistance.
✔️ Our products keep Australians in jobs – our commitment to using Australian materials where ever possible means our contribution to keeping jobs in Australia stretches right across Australia through our network of suppliers, distributors and resellers.
✔️ When you purchase an Australian made product you are contributing directly to great Australian community initiatives.
Australian Made Vs Imported Products
Imported products are often made from inferior raw materials, poor quality welds and minimum micron powder coverage which means they are unable to maintain their structural integrity or aesthetic appearance long term in our harsh Australian conditions. We make every fence as if it were our own and back it up with a 10 year manufacturers warranty.
Imported products are manufactured on mass to standard specs which means you may end up having to cut panels and make do with less than ideal gate sizes to complete your job. In our opinion standardized panels that need to be cut to size on site can look cheap and lower the value of your property. We manufacture your fencing materials to fit YOUR unique requirements. That means ANY SIZE, ANY COLOUR, ANY DESIGN.
To find out more about our commitment to quality and how we go above and beyond when manufacturing your new fence, see our manufacturing expertise page.
Did you know that:
Our material in its rawest form is manufactured at the Port Kembla steelworks which has been operating for over 90 years and is responsible for employing over 16,000 Australians!
Check out how our raw materials are made right here in Australia from Australian sourced iron ore..
It is then shipped to mills in Adelaide and Brisbane and made into the structural and precision tube we use in the manufacture of our quality fencing materials!
It doesn't get much more Australian than that!