Aluminium Pickets
If you have always wanted that "white picket fence" look but dread the upkeep they require, our square edged Aluminium pickets will help you realise your dreams. Choose from a full range of premium powder coating colours to complete the look and feel of your home. With gates, automation and a full range of accessories, you will have peace of mind that your fence will not only be stylish, it will be functional and low maintenance.
5 Stage pre treatment – our unique cromate pre treatment manufacturing process ensures a superior finish for your fence, so it will stand the test of time.
Customize the look of your new picket fence by arching or scalloping your panels and choosing from our range of picket heads
Easy Install System for even the newest DIYer – a simple project that will leave you feeling proud and satisfied.
Some sizing restrictions apply to ensure the finished look of your new fence (Speak to our friendly sales team to discuss how we can work with you on your height & length requirements)
Picket Styles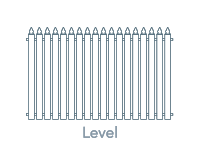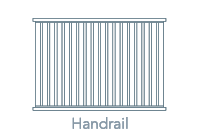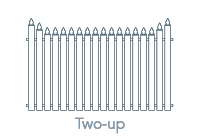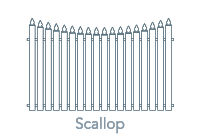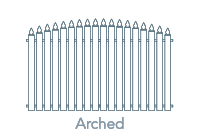 SPECIFICATIONS
Standard heights
900mm, 1200mm, 1500mm, 1800mm
Picket size
65mm x 16mm, 50mm x 10mm
Standard picket spacing
30mm
Picket profile
Mounting rail size
40mm x 40mm
Finished panel & gate lengths
Gates available
Pedestrian, Double Entry, Swing, Sliding & Automation
Plinth size
150mm x 65mm C section
Accessories available
Letterboxes, Latches, Posts, Caps
Aluminium Pickets Design Specifications
Standard heights – 900mm, 1200mm, 1500mm and 1800mm.
"Made to fit" – We can manufacture to your unique circumstances so you don't have to 'make do'. Height, spacings, colours, angles, gate options and accessories – it's your choice!
Square edge aluminium tube is 65mm x 16mm, a 40mm x 40mm mounting rail and a 30mm gap between pickets.
Plinth – 150mm x 65mm powder coated C- section plinth for practical and decorative purposes.
Full range of accessories – gates, letter boxes, latches and automation available to complete your project in style.
Full range of premium powder coated colours – from traditional to modern colours to suit your home.
Made from strong and durable Aluminium
Picket Head Options




DIY Advice
Aluminium Picket Design Briefs